We can help you convert more lookers into bookers.
An effective digital strategy will help you take the right decisions to make your company successful online and achieve your goals.
DOWNLOAD 13 FREE TIPS TO BOOST YOUR DIRECT BOOKINGS
Kanuka Digital are specialists in the web design, development and marketing of hotels and hostels.
Our team of Content Writers, Designers, Developers, PPC Specialists and Social Experts will work with you to create more exposure to potential bookers and most importantly, more direct bookings.
What can we achieve
✓ Reduce dependency on external booking websites
✓ Turn more lookers into bookers with higher conversion rates
✓ Improve guest engagement to build loyalty with guests
✓ Increase relevant search traffic
WEB DESIGN
Your website 'looking good' is a given. We design websites from scratch that put your customers first to ensure that your brand, messaging and customer experience is tailored to your target market.
By starting with interactive wireframes, we'll plan and design the simple user journeys that will quickly turn your browsers into bookers, on every device.
• User experience that converts lookers to bookers
• Look great on every platform, browser and device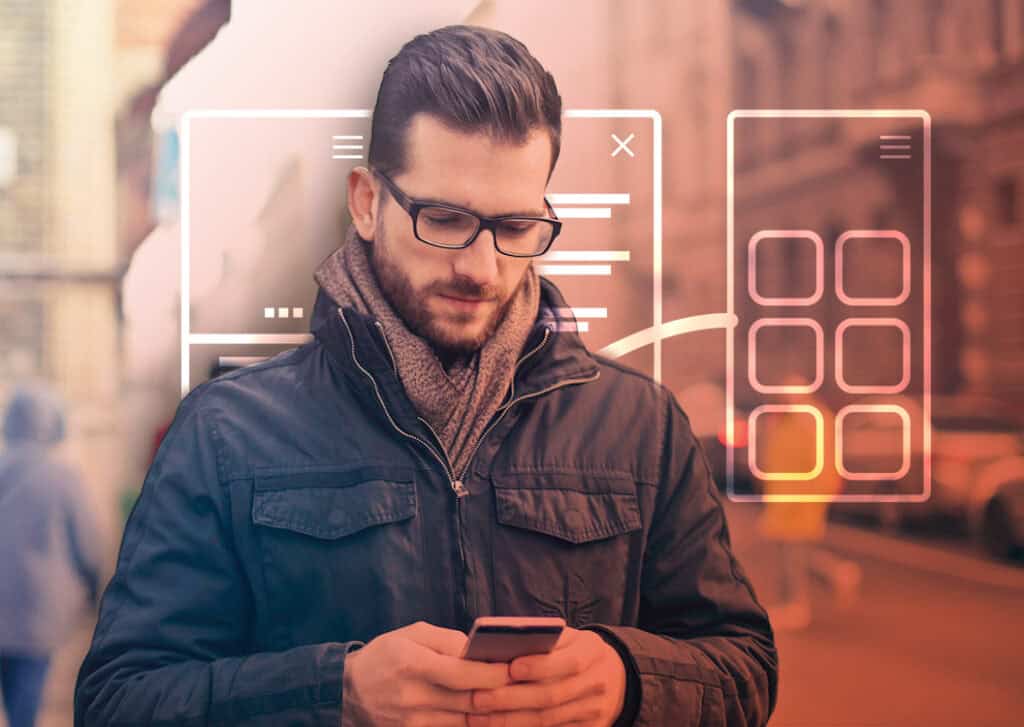 WEB DEVELOPMENT
We follow the highest industry standards to engineer websites from the ground up with security, speed, SEO and scalability in mind, using a core set of proven and reliable extensions and partners, quality-checked to give you peace of mind.
We have a proven track record in integrating reservation systems that ease the path to booking.
Your website will never fall out of date, we stick around to host your site, make monthly updates, and new content as your business grows.
Search engine optimised as standard
User-friendly, secure Content Management System
Dedicated aftercare service and support
DIGITAL MARKETING
The driving force behind all of your online decisions should be the strategy. We start with a thorough website and marketing audit to establish priorities and produce a focused strategy with the best tactics to increase direct bookings.
Who we've done it for
Clink Hostels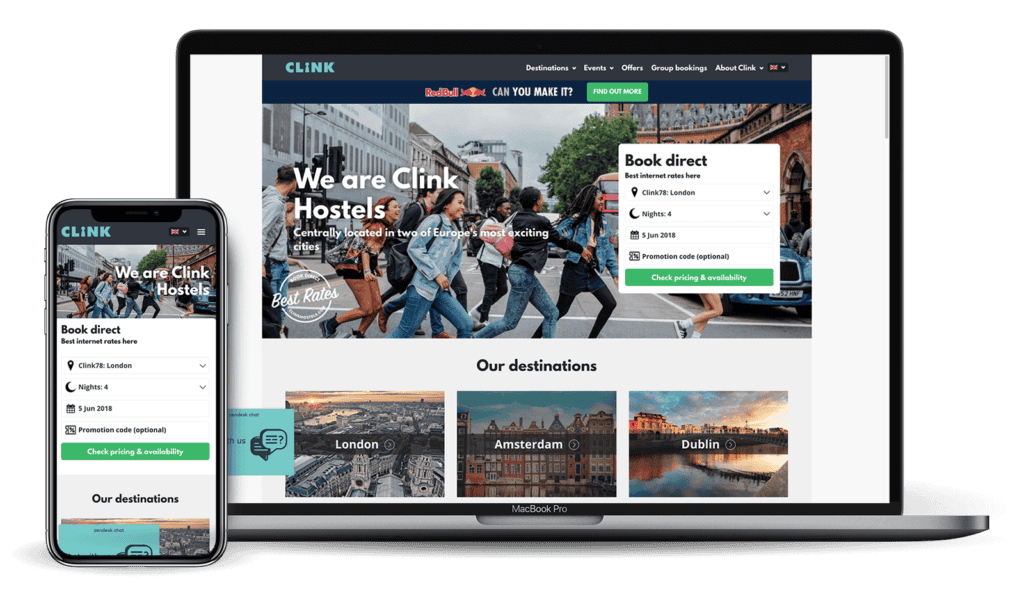 Who are Clink Hostels
With three hostels across London and Amsterdam and plans to open new locations in the near future, Clink Hostels needed a scalable web solution that could grow with their business and make a booking into one of their stylish, affordable rooms easier.
With such a great, youth-orientated brand it was important that Clink had an online presence to match and allow visitors to find exactly what they're looking for quickly – whether that's room availability, check-in times or local guides.
What we did:
Fully responsive WordPress CMS
Mews reservation system integration
Conversion rate optimisation
Redesign of key landing pages
Mobile-first approach
Multiple languages
Technical SEO
CLINK HOSTELS
21%
increase in website sessions
40%
increase in average order value
01Site audit
02 On-page optimisation
03 Keyword research
04 Content strategy
05 Content creation
06Domain strengthening
07 Local SEO
08 Video optimisation
09 Link building
10 Rich snippets
WHAT CLINK HOSTELS SAY…
"The team are always incredibly supportive. We've worked together on several significant website projects in the last few years, and they're always delivered on time and on-spec. We are delighted with the growth in direct bookings we're seeing."
DAVE DOUBLE
MARKETING MANAGER – CLINK HOSTELS