Do I need to start thinking about voice search?
In short, yes! Voice search isn't the next big thing, it's already here. So, how do you start to optimise your website content for voice search? Well, that's what you're going to learn in our free voice search optimisation guide.
Get your free Voice Search
Optimisation Guide
Voice Search in numbers
Need some convincing? The stats paint a clear picture:
of households will have at least one smart speaker by 2020
of adults (and 55% of teens) use voice search daily (Google)
of all Google mobile queiries are voice searches
voice searches per month in 2018
Marketers are slowly starting to realise they need to take voice search into consideration when planning and creating content. By embracing voice search now, you can start to gain a competitive edge over others in your industry, market or niche.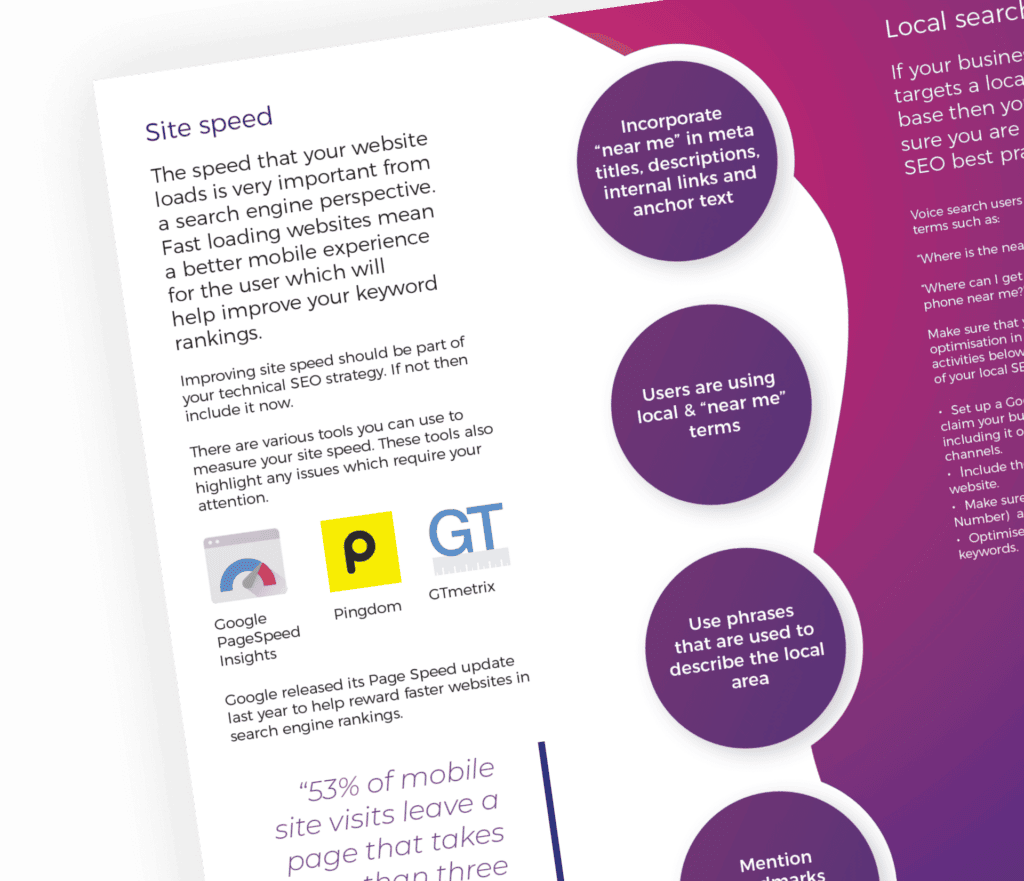 Get your free Voice Search
Optimisation Guide